Critical Mac Services
Expedited Service
Overnight Service Available
Apple Repair Club offers critical Mac services such as Display, Logic Board and Battery servicing offering fastest turnaround time possible.
Data Recovery Services
Comprehensive Recovery
Lossless Data Recovery Service
We know inside and out of a Mac, the Mac anatomy, including complex hardware schematics. It helps us recover data from a failed devices.
Expedited Mail-in Service
Mail-in Service Nationwide
Also Global Mail-in Service Available
We offer Mac, iPhone and iPad mail-in service recovery nationwide to help you get your devices professionally serviced and mailed back fast.
Same-day or Overnight Servicing
Priority Support / Service
In-store / Mail-in Service Nationwide
Apple Repair Club is a trusted provider of comprehensive repair services for iPhones, iPads, and iPods. With our extensive expertise and dedication to customer satisfaction, we offer top-notch repair solutions to address a wide range of issues. Whether it's a cracked screen, a malfunctioning battery, or a software glitch, our skilled technicians are equipped to handle it all. In addition to our exceptional in-store service, we also provide convenient mail-in repair options for customers nationwide. No matter where you are, you can rely on Apple Repair Club to restore your Apple devices to their optimal functionality, ensuring a seamless user experience.
iPhone Data Recovery Service Nationwide
iPhone Data Recovery
In-store / Mail-in Service Nationwide
Apple Repair Club specializes in data recovery from iPhones, ensuring that valuable information and files are successfully retrieved and restored, providing peace of mind to our customers.
Committed for Education
Schools / Universities
NYU / Columbia University / LaGuardia
We support students from Schools and Universities including NYU, Columbia University and LaGuardia Community College servicing their Apple products by offering the fastest turnaround time possible.
Privacy/Confidenciality
Government Services
Services with Heights Priority
We offer Mac and iPhone repair and recovery services to Government Officials with the highest level of confidentiality when requested.
Private Agency Support
Agency Services
Privacy First Approach
At Apple Repair Club, we support many private sector personnel and their devices for recovery and repair requests by offering quick turnaround and complete data privacy.
News Agencies / Businesses
Same-day or Overnight Servicing
Priority Support / Service
New York & Beyond Area Covered
We know how important the devices are for professionals engaged in News Agencies and Businesses. Therefore, we value their time and offer either same-day or overnight services regardless of in-device service complexity involved.
Data Recovery (All Devices)
Chip-level Extensive Services
Liquid Spill Free Evaluation
Mac Upgrade/Downgrade Service
GVT/PRESS/Business Consultations
External Drives (SSD/HDD)
Mac Purchase Consultation
Nationwide Mac Mail-in Service
Critical Data Recovery Service
After-hour/Overnight Service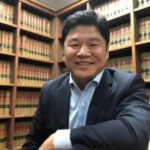 Kyeongjae Lee
CEO - MTC GLOBAL
Puru, at Apple Repair Club, surpasses expectations with sincere expertise, professionalism, and exceptional service, making him highly recommended for Mac repairs.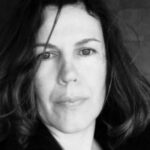 ANGELA KEARY
STRATEGIC ALLIANCES - DRIVESAVERS DATA RECOVERY
Apple Repair Club is a trusted go-to place for Apple product support and services regardless of they are out-of-warranty or vintage. Highly recommended.

Lady Mistik
Google Local Guide · Level 3
If I could give this place 100 stars I would! I brought my MacBook Pro 2010 here after it crashed and would not start up. Prior to that, I went to the Apple Store where the techs attempted to boot it up as well and after failing, suggested I buy a new one altogether because the cost to repair it would equal to the cost of a new computer. Puru was able to fix my computer after it sat in a box, dead for a year. He was fast, reliable, trustworthy and cost-effective. They emailed me an estimate of how much it costs to repair it prior to doing any work. Overall, I am very happy I found this place and would absolutely recommend it to anyone who needs a skilled computer tech company specializing in Apple products!